You see, it's personal. It's about both of us.
I designed this VIP Event with you in mind.
So, I'll show up for you
and

create the space for
you to do the same.

I underestimated my own personal power and true value a few years ago and it was a painful —
and expensive – experience. I'll share with you the cost and the lesson I learned when we're together,
at the Event. I'll show YOU how to step into, own – and use – the personal power and value you already have!
Let me tell you a bit about my story, and why I know I can help you in this area.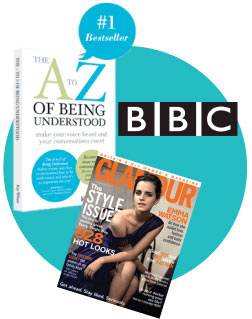 As a regularly featured expert in GLAMOUR Magazine, I recently contributed to an article "The Nice Girl's Guide to Playing Hardball" and was interviewed on BBC Radio as part of International Women's Day. Having forged my own career in a London-based corporate for over 25 years, I now work with private clients and business owners as well as groups of women executives in major international organisations.
The essence of my own corporate experience was always about how to build and manage relationships quickly, while presenting complicated and legally-binding information on multi-million dollar business accounts. I promise you, in that fast-paced, mainly male and full-on competitive environment, I learned a thing or two about how to – AND HOW NOT TO — say what has to be said, to get what you want. I learned to be honest, objective and how to encourage people to say "Yes" because they want to. I call it Joining the Dots. I'll show you exactly how to do this for yourself.
Let me show you how to carve a faster path to promotion and bigger income and also understand how to avoid what slows you down or stops you in your tracks. The experience, stories and knowledge we'll be leaning in to at the Event will teach you so much about yourself. That's what it's all about – understand what holds you back and then powerfully express what you already know, what you can already do and then own the real value of it.
That's where promotions, bonuses, salary increases, positive reviews and valuable opportunities are to be found.
As Glinda from the Wizard of Oz said: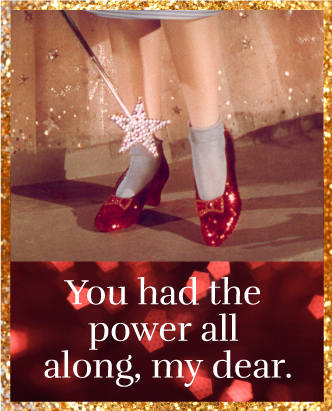 So – with this type of magic in mind, let me show you how to be assertive, be influential AND still be true yourself as you go about your business. AND – crucially, yes, it's true… I'll show you how to let go of being perfect and needing to be liked by everyone and instead, let me show you how to position and own the value of your strengths, skills and experience. That's where your REAL sparkle and magic is.
Show Up; Sparkle & Be Heard will be me – lots of me – being with you, showing you, sharing with you and inviting you to step into your own personal power.
AND – I've invited guest Speakers from around the world to join us.
Here's the thing. My personal brand of magic is just the beginning! Whilst a big chunk of the Event time will be with me showing you exact How-To steps, and digging in with you to show you strategies, sparkly things to do and to say to make a real difference in how – and if – you show up and why – I want to give you so much more….. I want to invite you to join me 'behind the curtain'.
I've invited speakers to join us to share their own personal brand of magic too.
Because – their magic has helped me and added extra power to my own.
Every Speaker flying in – and driving in – to join us, live in the space we'll create, has helped me show up in the way I now am.
They've helped me to Sparkle in my own way too. That's why I'm sharing them with you.
Day One — Thursday, 28th March
---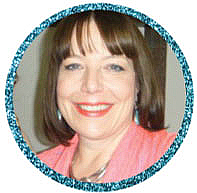 Mandy Griffiths of ItsMyColour
My personal Colour Specialist. Based here in the UK, Mandy and her assistant, Teresa will be joining us to show you live on stage, the difference colour makes to your confidence, your presence and how people treat you when you show up wearing the colours which work for you. For you. Not for anyone else. You'll be amazed. I certainly was. I met Mandy in 2007 and she brought colour and clarity to my life at a time when things were truly, very bleak for me. I'll share with you what happened.
Watch what happens and the difference it makes to your energy level and the way people respond to you – at work and at home – when you introduce your true colours into your wardrobe! You can boost your income instantly when you wear colours which suit you. And that's without any of the many other ways we'll explore.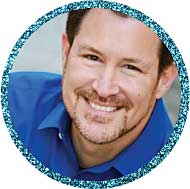 Steve Cozart, of Steve Cozart Photography
Steve is based in the US and his gift is to be – as he's known – "the Camera Guy for the Camera Shy". Steve will show you how to be more comfortable, confident and natural in front of the camera AND share with you why it's so important. Day to day, professionally, personally – you need to feel more comfortable saying 'Yes' to being photographed. Steve will show you ways to stand, how to think about it, how to sparkle! That's why I'm sharing Steve with you. We're also planning a live, interactive demonstration for you to see. If you hide out when there's a camera about, you're missing out and so many people around you are too. Your profile needs your picture. It's you.
Oh – and guess what? Steve's taking all the photos for us throughout the Event as well as speaking to you on Day One in the afternoon. Talk about a 'smart' man!
Day Two — Friday, 29th March
---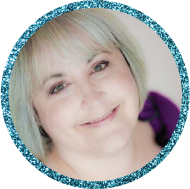 Lissa Boles, The Soul Mapper
Based in Canada, Lissa and I met in London in 2012 and we knew, straight off, we'd work together. You'll love Lissa and what she'll share with you about your unique place in the world and the 'why' of you being here with your own personalised, purposeful sparkle. Understanding this will make your day-to-day work more meaningful to you and help you own the difference you're making as you do it. Then, we'll find the Value – the ££$$ and the opportunities – it's worth.
---
Day Three — Saturday, 30th March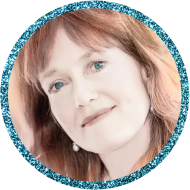 Rebecca Skeele, MakeItHeaven
Based in the US, Rebecca is one of the most gentle, powerful people I've met. She helped me last year to really get out of my own way so I could help you to do the same. You have to hear her insights about how we clutter up our emotional closet with 'stuff' and how to clean it out. For good.
Whether you work in an organisation or in your own business, the emotional 'stuff' you collect over the years slows you down. Or stops you. When, with Rebecca's help, I shifted some of 'the stuff' from my teens and my corporate days, it was as if the sun came out. I'll share with you exactly what happened – and – why I want that for you and Rebecca will show you how, live.
---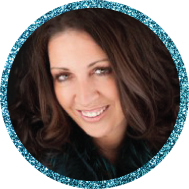 Vanessa Vallely of WeAreTheCity
I've invited Vanessa to speak to you and share with you the power – and importance – of your personal profile and how to leverage it online. Whether it's related to your own business or your career, Vanessa will give you valuable insights on being seen and heard as you build your profile, strategically.
Vanessa is the author of Heels of Steel and founder of leading women's network, job board and website, WeAreTheCity and CareersCity which serves an audience of over 70,000 City of London Women AND on a further 'sparkly' note, Vanessa is also a Pearly Queen of London!
---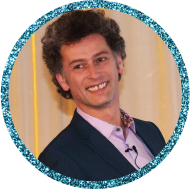 Snowy White, Our Emcee for the Whole 3-Day Event
Snowy, my husband, will be our Event Emcee to keep us on track and on time.
As Emcee for the 2013 event, Snowy learned so much from what we surfaced in the room together and as a founding partner himself in a multi-million pound start-up business. He understands the power and the value of identifying and then owning your skills and then really working them. As he himself says "work them day-to-day for the good of the business and for what you want to achieve".
Hear Snowy's insights about working with strong, personally powerful women and why The City needs more of them.
---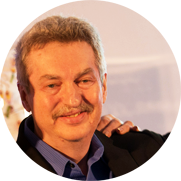 "Transformational, light bulb moments were going off all the time"
"The main reason I came to the 'Sparkle' event was really Kay's energy and I knew I had to be here. The experience has been amazing. I've been to and spoken at a lot of events but this event has been so different in a lot of ways. There have been so many shifts amongst the audience, really big, life-changing shifts – it's really awe inspiring to be part of it all.
I've learned the importance of really driving your own results and owning the responsibility for your results. Kay as a host was extraordinary – the energy she has is second to none and it almost brings tears to my eyes – I've never actually seen anything like it, she was so in her element and the emotion she gets in touch with about how to be who you really are moves people. Transformational, light bulb moments were going off all the time.
If you're thinking of coming and you want to drive your own results and be rewarded for them in your work– don't think about, just be here with Kay if you can."
Bob Burnham, ExpertAuthorPublishing, Vancouver, Canada
That's what Show Up; Sparkle & Be Heard LIVE is about. Creating a private, VIP special space. Joining together, learning from each other and sharing with each other.
You – like me – will love OUR guest speakers and
want to learn from them too.
YES, KAY, I WANT TO REGISTER NOW!
Pay in Full
£427 ($697)
>>> Secret Code! Enter code: Glitterball
at Registration and join us for only £130 for all 3 days!
Whilst seats still available.

<<<

All UK-based registrations attract a further 20% VAT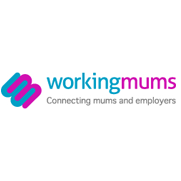 "Kay was a real asset to our seminar program at the WorkingMums LIVE exhibition, engaging the audience with her fantastic style and most importantly, smart, practical content."
"There was a real buzz in the room, and Kay's ability to connect with our delegates at all stages of their careers is an inspiration. To inspire such enthusiasm is the surest sign of her amazing connection with her audience. There were literally queues of women outside waiting to hear her and some had to sit on the floor it was so overbooked!
From the outset, Kay understood exactly what was needed, and it was a pleasure working with her in the lead up, on site and post event; I truly look forward to working with Kay again soon and we've already got her down to speak for us next year – book her or learn from her if you can!"
Tori Al-Shaikly, Working Mums Live Event, London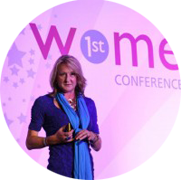 "If you want someone to inspire, sparkle and really show up as themselves as they give great value to your audience, I recommend Kay White to you."
"Kay spoke on our Main Stage at the June 2013 Conference and we had such a great response from the Women1st audience. She shares from her heart and gives a combination of clear steps to take (and things to say) to help you be a more influential communicator day to day so you get more of what you want at work.
Kay gives you the thinking and clear examples of how and why what she shares works and how to use it all to be more successful in your career."
Simone Roche, Women1st.co.uk