It's time to reserve your VIP ticket. The red carpet's rolled out ready for you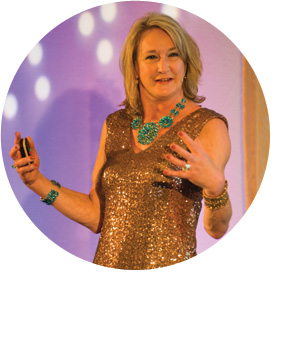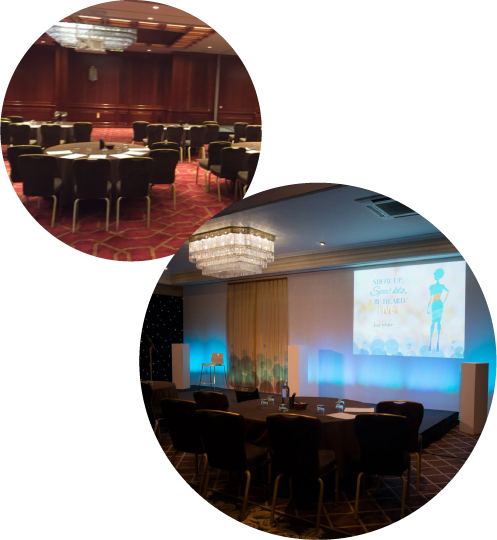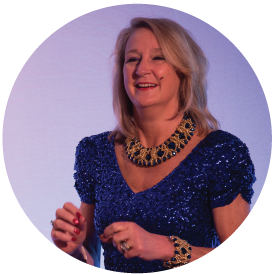 This really is an Event you'll remember. Whether you're an experienced, ambitious career woman working your way up in a corporation or you're just starting out (and want to avoid many of the pitfalls women so often trip over).
For you to step into, own and then naturally express yourself AND your value, you have to take some time for yourself to dig in, discover and define it. To discover you as you are now and then step into who and how you want to be. The valuable, special you. The one who shines, naturally. The one who stops hiding out, playing it too safe, on the sidelines of your career.
"Every picture tells a story" as the phrase goes.
Look at the Conference Room we hosted the Event in.
We brought The Royal Suite to life with our Energy, with Honesty, Colour, Light and with true, personalised Sparkle. THEN, look what it was like when we left it. Only 2 hours later. It was as if all the light, life and energy – and possibility – had been sucked out of it. I know you know how that can feel when you're at work.
I was meant to see that room as I passed by. It broke my heart when I did but then I realised why I was meant to see it.
You see, as a Corporate-experienced woman myself, I know how easy it is to fade into 'corporate grey' and to leave yourself at home when you go to work. To feel like all your light, life, energy and spirit is being sucked out of you.
You can choose to live your life in the shadows, in a dull, dumbed down, boxed in way, conforming and behaving how you're 'expected to' … OR – you can add your personality, your personal story and style and life and energy and bring it – unapologetically – to work with you AND to work for you. Those 2 versions of the same room truly are a metaphor for what your working life can be, can feel like, can be you and how you show up (or if).
In 2017 we're in The Royal Suite again. A beautiful wide, expanded room with chandeliers, panelling and space for you to personally expand your thinking and enjoy mingling and moving. As well as rock-solid career-advancing strategies, it will be full of feminine touches – flowers, glitter, soft lighting and music – designed to make us all feel comfortable, feminine, expanded and worthy. Worthy and certain of the moves you'll plan to make whilst we're together. This is the FINAL Event I'm hosting in this formation for the foreseeable future – maybe never again.
So here's my promise to you.
I know the mixture of insights, business ideas, mindsets, words and phrases and "tell it like it is" style I'll bring to you will help you to help yourself. For good. Let me show you how to bring yourself to your work and why you must.
Your personality, your story, your skills, your experience, YOU – in all your feminine, valuable brilliance. To navigate the every-changing, choppy waters of corporate life you must allow yourself – all of you – to be a part of your work. That's when the magic happens.
I've created this space to discover how to do this in a comfortable, private and luxurious way and I want to make it easy for you to say "Yes" to yourself.
To invest in Private Mentoring with me costs thousands of pounds. I'm going to share information, exercises, mindset pieces with you which I only share with my private, one-to-one clients. And some of it's going to be new to them too.
---
YES KAY, I WANT TO REGISTER NOW
Pay in Full*
£247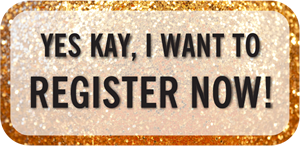 *All UK-based registrations to include 20% VAT at Checkout.
(email Caroline@kaywhite.com who may be able to help you with 2 easy instalments for you if preferable.)
AND as soon as you Register, receive a Bonus recording of a special call I hosted recently: Your Transferrable Skills.
What they are; How to find yours and Why it's crucial for you to understand how to leverage them as you move roles/organisations/industries.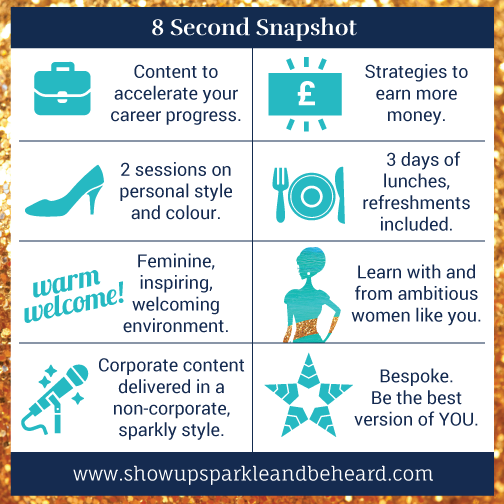 ---

Reserve your seat today and – yes –
you can Bring a Girlfriend too

---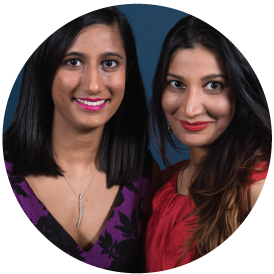 "Learning about personal power, strategy and sparkle is a unique and winning formula for your career."
Your girlfriend can join you for the whole 3 days (while seats are still available) for only £100 — Wow!
As soon as you're all Registered, you'll receive a special note with a secret code your Girlfriend can use so you'll be able to share the whole experience and all the 'aha' moments together as you both meet and learn from other wonderful, professional women, just like you.
It's clear – I've designed the Event with women like you and me, in mind.
To acknowledge you jumping in and Registering early – I've included Limited Bonuses for you which are immediately practical and will help you, straight away.
---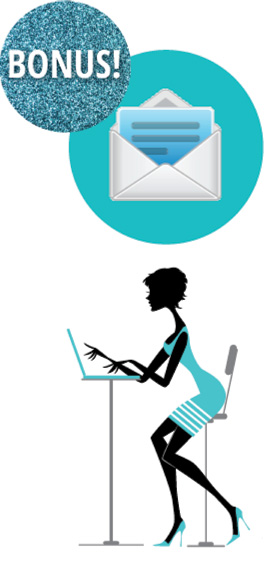 Do you sometimes wonder if people actually read your emails?
IF you're 1 of the first 21 women to Register you'll receive a copy of '7 Proven Steps to Get Your Emails Opened & Read'.
Valued at £100 this is my most popular 'Ready-to-Use' products which produces immediate – and I mean immediate – results!
In business, every single day, you communicate via email – whether to set up appointments, seek input from a co-worker, friend or colleague or to find answers to specific questions.
Do you waste time fretting about whether people actually received your email, debating whether or not to re-send it?
You know you need a response and you're left hanging, waiting around, hoping. Well, enough of that! Let me guide you from the Subject Line all the way to your sign off and give you the To Do and To Avoids inside your message so people read your emails, and respond to you, quickly.
If you're 1 of the next 21 women who Register, as well as your ticket AND all the goodies at the Event, you'll immediately receive, direct to your Inbox:

A 45-minute MP3 recording. Listen in as I lay the 7 Proven Steps to Get Your Emails Opened and Read. Hear the specific words, phrases and intonations I use so you understand exactly how to use them yourself for maximum effect in every Email you send.

A transcript of the recording, with bullets and highlights. Consider it a "Done-For-You" 'Workbook'. See the phrases written out, highlight additional important details, and refer to it again and again.

A Summary Sheet for your quick reference, whenever you need it. The 7 Proven Steps are clearly summarised for you. Keep it right next to your keyboard. I've done the work for you! Print it off and use it everywhere.
---



"Learning about personal power, strategy and sparkle is a unique and winning formula for your career."

"I love the fact that the focus is on communication in a number of forms; not just the spoken, but the impression one gives as a whole. I took so much away from the Event. What Kay shared with her strategies and stories has given me loads more confidence to put my point across in meetings, say 'Yes' before I'm ready, understand my worth and I've even given 3 client presentations (something I really used to struggle with or avoid completely).

The fact that Kay encourages women to be women and not to deny our "sparkly" side is also a major bonus – I learned why you MUST bring yourself to your work and how to stand strong in who and how you are. Recently I had the best appraisal I could have hoped for.

I'm still in contact with a lot of the women and we've all seen massive changes and developments in our lives thanks to what we learnt.

Too many events take on the 'Grey Corporate image' but it's so refreshing – and vital – to have the opportunity to attend a much more "colourful" event which is no less professional for it. The amazing combination of learning about true personal power, strategy and sparkle from Kay and her speakers is a unique and winning formula for your career."

—Helena C., Financial Services Lawyer, London
---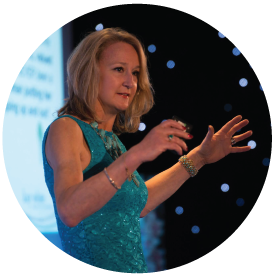 OK, so let me just remind you…
Your investment to attend and join me includes all of the following – Yes, really!
3-days of Structured Content and Training with handouts and slides
VIP Lunch on each of the 3 days
Coffee, Tea, Water & Cakes throughout the Event
Sparkly Cocktail Party on Day 1 including canapés
Photo Opportunities with 2 very 'sparkly' surprise guests and each other
Dinner on Day 2 in a private space
Surprise Gift Prizes each day – you just know they'll sparkle!
Private Facebook Group to network as soon as you Register to start meeting the other attendees
Gift-for-your-Girlfriend Bonus ticket coupon upon Registration
Special Code to Book your Hotel Room at our Discounted Rate (while available)
Private "Prepare to Sparkle" Group Call
I'm hosting a call LIVE in advance of the Event with the participants already Registered.
The call will be on Thursday 28th September 2017 when I'll share some secrets I always use to make the most out of all the opportunities being at an Event presents to you AND how to prepare yourself before you set off. I'll will also have a special guest joining me with tips for you on maximising being seen at an Event. AND, I'll share with you something I do every time I travel. It's a magical way to get ready to open up to what happens. As soon as you Register, you'll receive details of how you can join the call to help you with your pre-event planning too.
** BONUS Your Copy of "Ready, Get Jet Set" my super-duper helpful eBook to help you prepare, pack and enjoy the ride when you travel AND it comes with a handy Packing Checklist for you. All designed to make your preparations easy.
** BONUS for the first 21 to Register: 7 Proven Steps to Get Your Emails Opened And Read – use it straight away to craft emails which people open, read and respond to – quickly.
When you add all the above together as a sparkly package you'll receive value of well over £1,000 – I know it, I've created and designed it for you and I know – and really own – the value of my time and energy. That's a BIG part of what I want for you.
Already HALF the seats are Reserved by my Private & Group Mentoring clients
My 'Show Up; Sparkle & Be Heard' Be Happy Guarantee
Attend the first full day and be 100% happy and satisfied or receive your ticket price back. Make the most of every moment, take loads of notes, network and interact with me. IF by the END of our Day 1 of Show Up; Sparkle & Be Heard LIVE Event you feel it isn't delivering on what I promised you, you can hand back all your materials, leave the Event and I'll refund your entire Registration fee within 30 days. No questions, no hard feelings. I want you to be happy. Enough said.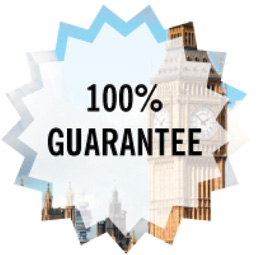 ---



"You'll be amazed by how much you'll learn and how much confidence it will give you to go for what you want in your career."

"I was moving jobs and thought it the Event was a good opportunity to have some 'me time' to think about how I wanted to shape my new role and I went with an open mind.

I learnt so much! Everything from the importance of 'driving your own bus' in your career to how to justify your reassuringly expensive charges – and even how to comfortably pose for photos! I felt ready to start my new role with a more positive attitude – and how to add a bit of bling.

It was amazing to speak to so many interesting and inspiring women and everyone instantly felt like old friends.

I realised how easy it is to lose your personality whilst building your career and how crucial it is to avoid that if you want to progress. Register now!

You'll be amazed by how much you'll learn, how much confidence it will give you to go for what you want in your career – and just how much fun this Event is!"

—Hannah P., Family Lawyer
---
Frequently Asked Questions
"What if I've only just started out in my career or business, do I need loads of experience to attend?"
In a word 'No'. If you've just started out or are returning to work after a career break, what I'll share with you will work for you to give you the boost in confidence you need to go for what you want in your workplace or chosen career, rather than settle for what you have. It's less about how much experience you have and more about what you do with the skills and know-how you DO have.
A number of women join us after having returned from Maternity Leave to boost their confidence and remind themselves what they're brilliant at.
---
"How does what you share really work in the Corporate world?"
Getting ahead and being yourself – especially as a woman – in the corporate world is all about building and leveraging relationships, profitable connections, give and take AND asking for and expecting what you want. It's about coming forward and not waiting to be asked.
There's never been a better time to be a woman staking her claim and showing herself and her worth. Women stepping up and naturally seizing opportunities at work is a hot-button, political subject and one which has so much opportunity for you – if you know how to seize it.
No more apologising for stepping forward and being assertive about what you want to have happen. It's HOW you do it that is the key. That's what I'll show you at the Event. Together. Women left my previous events and some went straight for – and got – promotion, appointments and payrises. Others decided to cast their net further and look for new opportunities with a new sense of confidence and certainty. At least 2 women decided to start up their own businesses based on what they learned about themselves.
Remember, my own 20+ years of corporate experience guides my own work with clients. Working with hundreds and hundreds of corporate working women women over the years, I know the struggles, I know how to address them and I'll show you how to use what you already know to make BIG strategic moves in your career. All this will add to updating your CV, to preparing for interviews and salary/bonus negotiations to boosting (or even formatting) your LinkedIn profile and to maximising the opportunities which will present themselves.
---
"Kay, I'm so often so busy doing what I do, I forget what I'm actually doing it for. How will your Event help me get clearer about that?"
If I'd been as aware as I am now about the difference personal energy, perception and understanding your value makes to your earning potential when I was starting out, well – I wouldn't have stepped over promotions, opportunities, salary raises like I did – unknowingly. You won't. Ever again and you'll have the words to say to show you really mean business!
You'll find people will notice a stronger sense of certainty and confidence about you and they'll find it easier to say "Yes" to what you want because you'll be clearer about what your work and input is really worth. The Event will give you well-needed time to consider your next moves, what you're doing it all for AND you don't have to do it all, plan it all, consider it all by yourself. You can do it with other like-minded women in a safe, private environment.
---
"What if I'm between jobs at the moment or thinking about leaving but don't know what to do?"
Well, if this is you then this is the perfect time for you! Come along and remind yourself of what you're brilliant at, what you do naturally and effortlessly. And what you probably take for granted. Listen and learn from me and from other women who've had twists and turns in their journeys and what they've done or said 'Yes' to along the way.
Spend time refreshing your career history, your skills and find how to express the value you bring to other people – things you've probably taken for granted or brushed off. If you want to earn more money or find a faster path to promotion, you'll discover strategies, steps, mindsets and rock-solid moves you can make which will make it all easier and clearer for you. Priceless.
---
"Will you really show me specifics to say, do and think that will make me look, sound and feel more confident and certain day to day?"
In a word 'Yes'. I promise you that when I share some of the specific, strategic moves you can make, you'll understand how easy it is for us to hold ourselves back and underestimate what we do – and what it's worth. Then, as you take on the more sparkly, valuable you well – world, watch out! I don't mince my words but I choose them carefully. That's what I want for you. Your colleagues will notice something's changed. So will you.
Women tell me they hang on my every word when I speak at events because I'm honest, humble, funny, insightful and inspiring. Come and see and decide for yourself! I'll show up for you and your value. Will YOU show up for you too?
---
"What if I've never been to an Event like this and I'm a bit shy or anxious about it all?"
Great question. First of all, we'll invite you to join a private Facebook Group where we can start to interact straight away. You'll meet people there and have the opportunity to find a room mate too. Remember you can choose to Bring a Girlfriend too for only £120 once you're Registered.
We'll also get together on a group call a week before the Event (Thursday 28th September) and I'll share with you how I prepare for Events to get the most out of them. What questions I ask myself and other people when I first meet them and – whether you're shy or not – my secret for quickly connecting with people and then comfortably moving on when you're ready! (Don't worry if you can't make it live for the call, we'll record it for you and send a copy across the next day.)
---
"What if I want to stay Kay but want to stay in a hotel with a lower room rate?"
Great question and one we've been asked a number of times. I understand – there's a lot to take into account and I want to make this as easy as possible for you to say "YES" to yourself to be there with us.
Please reach out to our Event Concierge, Caroline Humphries at caroline@kaywhite.com and she will give you details of hotels nearby (a short taxi or bus/drive away) where delegates have stayed before. The alternative is to ask Caroline to let you know of any other participants who want to share a room.
---
"What if I fret or get anxious about Air Travel and suffering with Jet Lag or hate packing to travel?"
Now this is exactly why I wrote 'Ready, Get Jet SetTM' for you! My nifty, downloadable, brand-new eBook is designed to help you prepare, pack and plan for a comfortable trip from before you set off, through your airport and air travel. I even give you a Handy Packing Checklist to make it so simple to put your bits and bobs together.
Let me help you be in sync and in style whilst you're travelling and I show you my 5-step S.L.E.E.P. system which I use all the time. I sleep like a baby on the plane and wake up, fresh and sparkly, when I arrive. I wrote the eBook because, after 16 long-haul flights in less than 24 months, I've got it down to a system which truly works!
---
"Kay, what support is there before and during your Event?"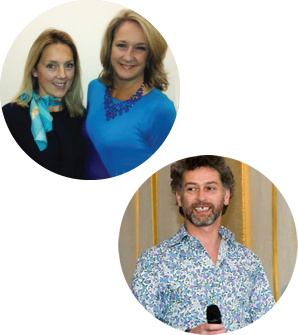 Great question. Unlike many events where there are 'Crew' and they're friendly but faceless a lot of the time, I've created 'Camp Sparkle' for us. The Camp Sparkle team, led by Sarah and Helen are there with us for the whole Event. Easy to spot and always ready to help. From the start to the finish.
Your personal Event Concierge, Caroline Humphries, is there from the moment you Register. She's dedicated to make your experience the best it can be for you to be comfortable and get the most from your investment. You'll have her direct email address as soon as your seat's confirmed.
My husband, Snowy White, is our Event MC. From Day 1 to Day 3 he's there with us and for us, guiding the Event to be on time, to deliver on what we promise. If you need anything before, during or after the Event, Snowy will also be there to help. He's like our invisible sheepdog, keeping us on track and on time for you.
One of Camp Sparkle will always be there to guide you. That's why I know I can call it a VIP Golden Ticket Event. It is. You are a VIP already. Let us treat you that way.

---



"This is a great Event if you want to really move your career forward."

"I came last year and went away and made some significant moves. I'm here again to learn more from Kay and to share my stories. No question is a silly one and everyone is encouraged to share because as Kay says "you teach as you share" and I've learned how that's true. My husband was a little anxious about what the Event would 'do' to me but he sees how my confidence has grown and how the belief I have in myself isn't temporary. It's mine to build on now and I just didn't have that before.

Come and join in if you know you're ready to really believe in the value and experience you already have."

—ALISON D., L&D, LAW FIRM UK
---