Highlight > an outstanding part of an Event or period of time

There will be so many 'Highlights' at my FINAL 3-day Event. I know just how much comes forward when you give yourself the gift of some time to reflect, consider and focus.
How often do you press 'Pause' on the rush, rush, rush of every day and put your ToDo lists to one side.
When did you last give yourself time to consider, plan, learn, grow, interact AND think about how YOU want to be? Focus on You. Not everyone else for a change.
There will be a few 'Oh my goodness!' moments which you'll experience either yourself or vicariously – with other women, like you, who come up against themselves. Or you suddenly let down your drawbridge, open up and realise just how much you've held yourself back.
We may shake you up a little. Just like a Snow Globe. You shake it and the snow lands differently, never in the same place again. And that's a good thing. Why would you want things to be just the same? You don't. You're ready to shake things up for yourself aren't you?
---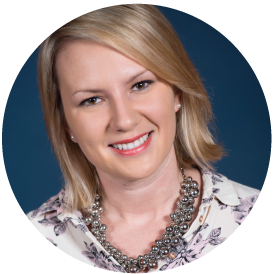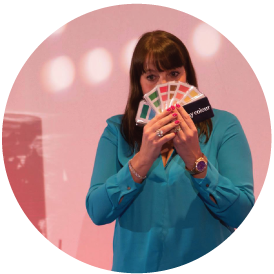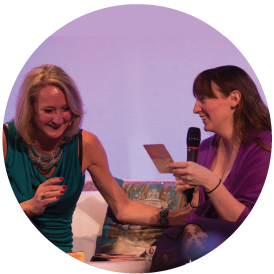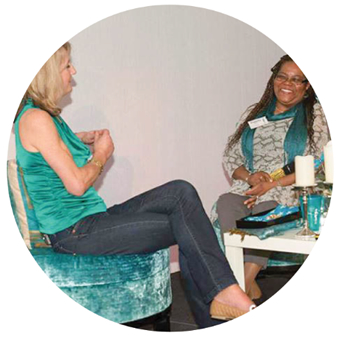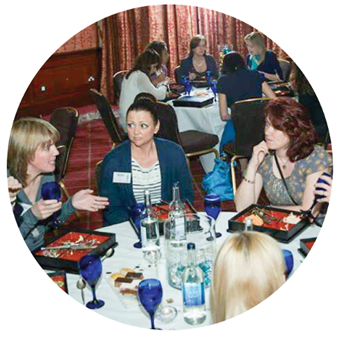 Here's what I know are highlights having created, designed, experienced and reflected on Show Up; Sparkle & Be Heard LIVE for 5 years now:
You can expect to:
Be more comfortable speaking up and sharing and being honest with yourself
Learn tons of strategies and stories from the other women in the room – not just from me and my special speakers but the wisdom from the audience you'll be part of will astound you
Be Camera-Ready – on Day 1 Steve Cozart, my Event Photographer who's flying in from California, will show you, live on stage how to be comfortable being photographed and Camera-Ready.
Network comfortably because you'll be clearer talking about yourself and the value of what you do.
Day 1 Bonus!
With your camera confidence can have a new Headshot taken at the Sparkly Cocktail Party. Just think, you can update your LinkedIn profile and company bio with a photo you love. We have a special Sparkly Photobooth for you with Steve and Robin ready to make you look and feel your best, on camera.
Understand why you often feel like you're hiding in the shadows wearing black, grey, brown and black (again). Mandy Griffiths, my own personal Colour & Style Mentor, will show you from the stage how and why colour makes such a huge difference to your confidence and your credibility at work.
Realise why you often don't get taken seriously at work as you show up. Let me show you live on stage how your can boost (or reduce) the perception of you and your income and worth by +/- £100,000. It's confronting and a game-changer if you decide to make it matter to you.
Learn from women who join me Live on stage– you'll be able to meet and hear the stories of women who've taken BIG scary steps and made a huge difference in their income, their career prospects and their peace of mind. Often overlooked isn't it? The importance of your peace of mind – that sense of trusting and being true to yourself.
Learn how and why to listen to your inner voice. That voice we so often drown out. The one which knows what you really should do but we often choose to ignore. Purposeful, personal power makes you unstoppable and that's what I want to show you – where to and how to find it. And then how to allow yourself to be guided by it.
Day 2 Bonus!
Put on your jeans and enjoy a fun Dinner together then, join me back in the room with candles and soft lighting for our Lean In Live coaching session. And, experience the power of holding the space together with all that comes forward that day.
Talk about what you do in an engaging, passionate way. No more eyes glazing over from your colleagues and contemporaries. In fact, you may 'Snow globe' them with how you talk about what you do and the value you add.
Get in touch with parts of you, which have been hidden or locked away. That's how you sparkle as only you can, when you join yourself up again. When you accept who and how you are with no apology open yourself up to opportunity, naturally as you fully occupy your life.
Be part of an enlightened circle of women looking at your life in a different way. We do something special together during this Evening session. Very special.
---
I can promise you this…
You will not be bored! I love to share, teach, contribute and having spoken on so many stages, large and small, and run Workshops, Retreats, Masterclasses – I know what works, challenges and engages you (and what bores the pants off you).
You can guess the route we'll go at the Event!
---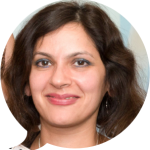 "You don't get this sort of thing on offer anywhere."
"You don't get this sort of thing on offer anywhere in the Corporate world. You can go on lots of soft skills courses but there's nothing like this out there at all. It was lovely to meet like-minded women. I've made lots of decisions so one is about letting go to help myself move forward more, there's nothing wrong with being scared and having that fear but how to overcome it and that will be my next journey.
Kay has been excellent; she has been really a true host, never looks tired and so full of energy and keeps you engaged throughout. I will tell the truth, there is not one moment where I looked at my watch these last three days!
I would say bite the bullet and just attend Kay's Event, you have absolutely nothing to lose and so much to gain AND you will make a lot more new friends with a great new network as well because I can see that happening all around me."
— Sonal Shah, Project Manager, IT Consultancy

"Get my backbone in place and step out."
"I wanted a bit of Kay, something of what she was giving out, a bit of her twinkle dust. Kay has laid on a spread, a banquet for Queens; it's been really luxurious. Everything has been thought of, like all the little finishing touches and it's been really nurturing.
What decisions have I made as a result of being here? I'm going to get my backbone in place, stand firmly in my space and step out. Yes, show up, sparkle and be heard! I'd say to other women considering joining an Event like this in the future is – don't even question it, analyse it – just do it. It is just amazing and you meet such amazing women to learn with and from."
— Sharon Agates, Business Owner, agape-cottage.co.uk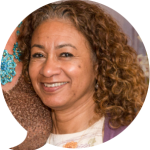 "It's really good to take yourself outside of your Comfort Zone."
"Kay has a way of engaging everybody and it making it feel like a very sort of personal exercise so I'm aware that there are many women in the room but it doesn't feel like you're one of many. Kay makes it feel personal.
It feels like you can take a risk and throw caution to the wind and move forward by being open and I think because Kay models openness, it gives us permission to be open as well. One of my biggest Aha moments was when we were doing an exercise on describing what we do.
Kay gave us 3 phrases which meant that for the first time I was able to really say, out aloud, what I do and it goes so far beyond what I've ever said before. Everyone sat up and listened as I said it!
It's about just taking that step forward and feeling more confident in doing so. It's really good to take yourself outside of your comfort zone and step into something different because boy, do you learn. Fast."
— Alison K. Head Teacher, UK Secondary School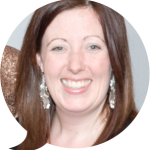 "I'm going to take back the driving seat in my career."
"Kay brings together an amazing group of women from all different industries and backgrounds and it now feels like we're a team, we're a community and we've all helped each other out and she did that for us. Everyone in the room has gelled, even if they're perhaps naturally a little bit shy, by the end of the first morning people are able to put their hands up and ask questions and you know no idea, no question is a stupid one.
One of things that we've talked about over the 3 days is to be clear on where you are on "your bus", as Kay refers to your career, and I feel as if I've actually been in the driving seat in my bus for the past year which is brilliant but I'm getting pushed out; someone else wants that seat. I just want some ideas on how to cope with that and lots of the exercises and lots of the topics we've covered these three days have really helped me.
As a result of being at the Event, I'm going to take back the control in my career, get back in the driving seat of my own bus. The Event has really given me the motivation to do that but also given me some really practical tips and techniques that I can start to use straight away.
If you're thinking about coming to this Event in future years, then you just have to do it. It has been so much better than I ever imagined it would be. I've absolutely loved the three days and been raving about it to anyone I've spoken to!"
— Alison Gr. Senior Associate, Global Bank
---
YES KAY, I WANT TO REGISTER NOW
Pay in Full*
£247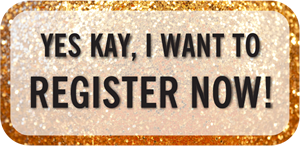 *All UK-based registrations to include 20% VAT at Checkout.
(email Caroline@kaywhite.com who may be able to help you with 2 easy instalments for you if preferable.)
AND as soon as you Register, receive a Bonus recording of a special call I hosted recently: Your Transferrable Skills.
What they are; How to find yours and Why it's crucial for you to understand how to leverage them as you move roles/organisations/industries.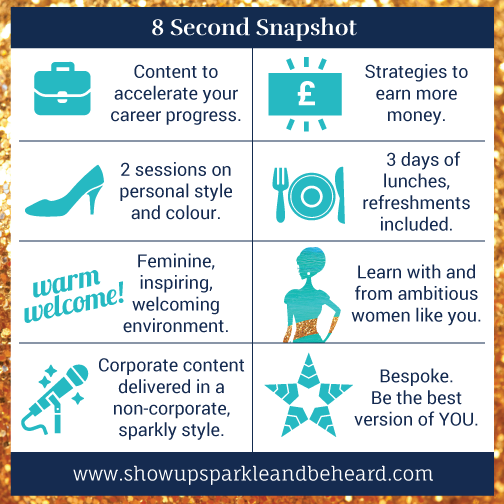 ---
"It is always your next move."
~ Napoleon Hill
Think & Grow Rich
---